Our
Farming Business
Il Falcone, as well as being a welcoming and stylish farmstay, is first and foremost a Farming Business, and is actually the oldest in the municipality of Suvereto.
The company takes its name from the hill on which it stands and even as far back as 1821 it could be found on land registry maps of the Grand Duchy of Tuscany. However, its origins unquestionably go back much further. It has been owned by the Petri family since 1911. Today the farm is managed by sisters Paola and Rosa alongside their husbands Vittorio and Paolo.
The estate extends over an area of some 100 hectares, 10 of which are devoted to vineyards and there are about 4,000 centuries-old olive trees, which are sheltered from the wind by a range of hills that create the ideal microclimate for vines and olive trees.
By taking advantage of many years of experience gained by their family, which has always dedicated itself to agriculture, the owners strive to combine ancient traditions with modern techniques. In this regard, the company has fought to follow a path to reduce its use of plant protection products such as pesticides, herbicides and fertilisers. We can proudly say that since the spring of 2019 we have begun a conversion process that will soon lead us to obtain the certification of a completely organic company.
The optimal microclimate and great effort in running the company allow it to produce excellent Tuscany IGT and DOCG wines (2 young reds, 2 aged reds with great structure and 2 white wines), Grappa Toscana Bianca and finally a high-quality extra virgin olive oil. All products produced by the Il Falcone farming business can be purchased directly on site.
Right at the entrance, on the ground floor of the owner's current residence, you find the winery, the heart of the grape harvest, where all the wine-making activities are carried out. Il Falcone produces an average of 45,000 bottles a year, sold worldwide.
A few steps from the winery, you reach a second room where there is the "barriccaia": a cellar of a bygone age with beautiful stone walls, typical Tuscan style vaulting, soft lighting and muffled sounds; it is here that the ageing of the reds takes place, in French oak barrels at a controlled temperature.
Truly majestic centuries-old olive trees stand right next to the winery. These wonderful trees have been residents at the Il Falcone estate for over 500 years and produce, every other year, up to 150 kg of olives per tree.
During tastings sessions at the company, the owners take visitors to see the wine cellars and, on request, also to discover the centuries-old olive trees- a unique experience which is absolutely not to be missed!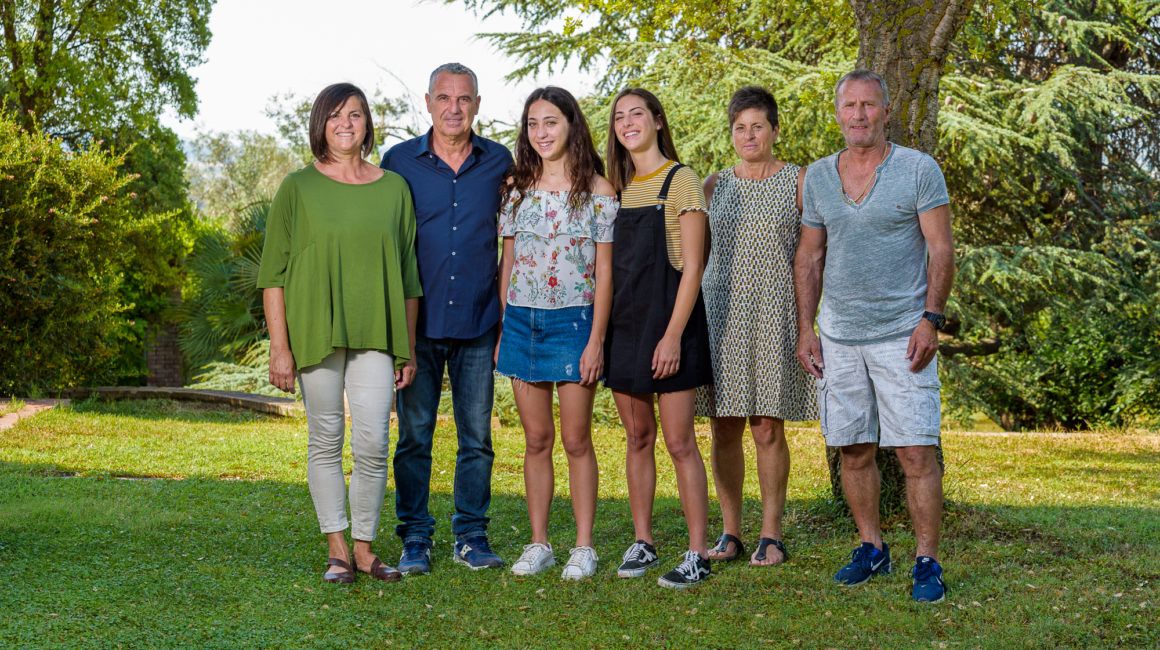 Tastings
Discover the aromas and flavours of an ancient land, rich in traditions. The tasting sessions of farm products, wines, grappa and oil are open to both guests at the farmstay and non-guests, and thanks to the outdoor spaces available, the company can also welcome large groups of up to 50 people for sampling and tasting events.